SQ140 L and SQ 145 S - Model Trimmer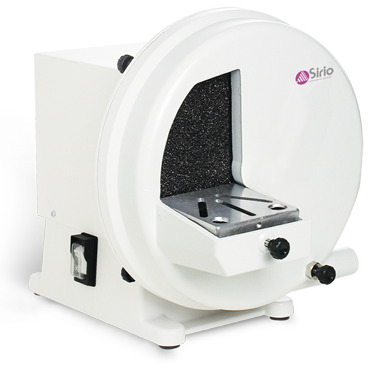 SQ 140 L - WATER VERSION
The Model trimmer, Water Version, works with the bakelite disk and needs to be cooled off by a spring of water, it must therefore be connected to the water supply plant with a pipe. The machine is supplied with an electro-valve which turns on the water only when the engine is working.
SQ 145 S - DRY VERSION
The Model trimmer Dry Version, works with the diamond disk and doesn't need any cooling process. It must be connected anyway to an aspirator to suck the plaster dust.
Technical Specifications:

SQ 140 L1

SQ 140 L2
SQ 145 S
SQ 145 L2
AS 146


plaster aspirator



Power Supply
230 V - 50/60 HZ

230 V - 50/60 HZ
Output

600 W

1000 W
Weight

17 Kg

7.5 Kg
Rotatine speed
1.400 rpm

2.800 rpm
2.800 rpm
2.800 rpm
---
Connection

Acqua

Acqua
Secco
Acqua
---
Disk
DA 147
DA 147
DM 148
DM 148
---
Dimension
---
---
---
---
39 (L) x 57 (H)
Accessories:

DA 147
Abrasive Bakelitic Disk