SR 922 R - Sandblaster 2 modules + ricycle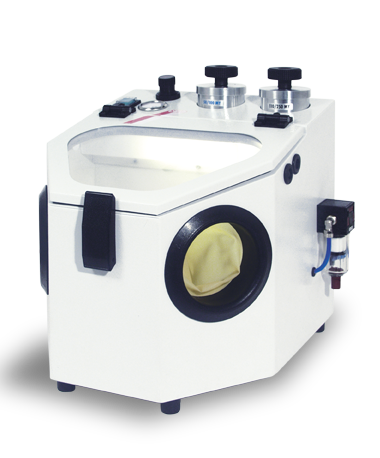 TWO MODULES SANBLASTER + Recycle Possibility to select among 3 different modules (25/50microns – 50/100/mic –110/250mic).
When placing the order the operator can select the modules to be installed according to the sand usually used (aluminium oxide and/or glass micro-spheres).
As standard outfit, the modules 50/100mic and 110/250mic are installed.
As standard outfit the recycling nozzle is installed.
Preset for connecting the outside aspirator.
Pedal control Perfect visibility and excellent lighting.
Single sand selector placed inside the sandblansting cabin.
Pressure regulator and pressure gauge As outfit two rubber gloves and the door glass protecting sheet.
Technical Specifications:

SR 922 R


SR 927 A

Sandblaster Aspirator
Power Supply
230 V - 50/60 HZ


230 V - 50/60 HZ

Power

9 W


1000 W

Dimensions

39 (L) x 43 (P) x 43 (H)

39 (L) x 57 (H)

Weight

16 Kg


7,5 Kg

Air Pressure

1.5-6 bar


---

Air Consumption


150-500 lt/min

---
Accessories: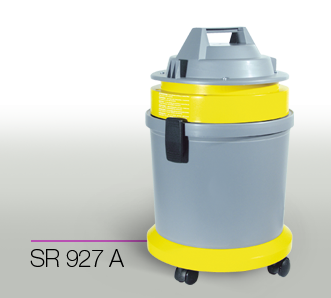 SR 927 A Sandblaster Aspirator
Small dimensions for an easy positioning inside the dental laboratory.
Special filtering system for extra fine sands.
High power by-pass motor.